Hey Newgrounds!
To any of my fans that have been curious about what I've been up to, here's a big announcement!!
My animated webcomic Planet Panic is gonna be made into a short by Nickelodeon!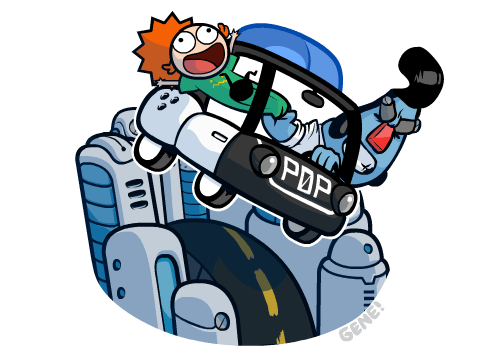 I landed a job at Nick exactly a year ago, and not long after had my short picked up. I've been working hard on this thing with a small crew of awesome people and I can't wait for everyone to see it!
Much love to my fans for supporting me all these years, and a big ol' sloppy THANK YOU to Tom Fulp for letting me host my dumb flash cartoon on here for so many years!
Finally, to any young animators hoping to "make it": Just keep working hard and making rad stuff and studios will notice!
-Gene
Twitter: @genegoldstein
Tumblr: genegoldstein